Engineering Services
We are fully equipped and have expertise in performing structural analysis of fabricated skids and qualifying the design and suggest improvements where required.
---
We provide finite element analysis service.
Analysis for blast conditions
Maximum load condition.
We provide service of
Lifting baskets design
Structural calculations and FEA.
Reverse Engineering – making Solid works drawings for any item and converting it to 3d printable files
Post 3D printing inspecting printed item to drawing and improving the 3d printing tolerances and corrections.
Suggesting the correction factors and care to be taken for 3d printing.
Welding Process Development
Work on welding process development like parameters, choosing right process, electrode, liaison with vendors
Welding Process Qualification
We can help in test piece welding, post weld heat treatments, witnessing mechanical tests, metallurgical evaluations, trouble shooting.
Working with third party like ABS/Lloyds/ DNV for approval.
Metallurgical consultancy
Metallurgical studies of heat treatment and suggesting remedial measures, metallurgical failure analysis.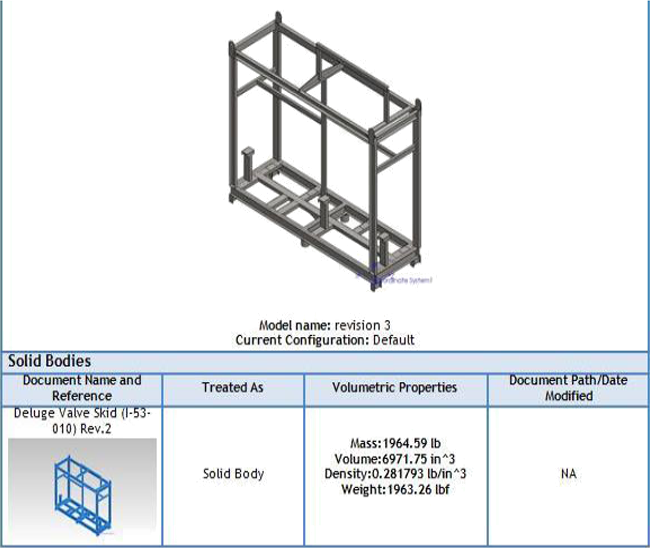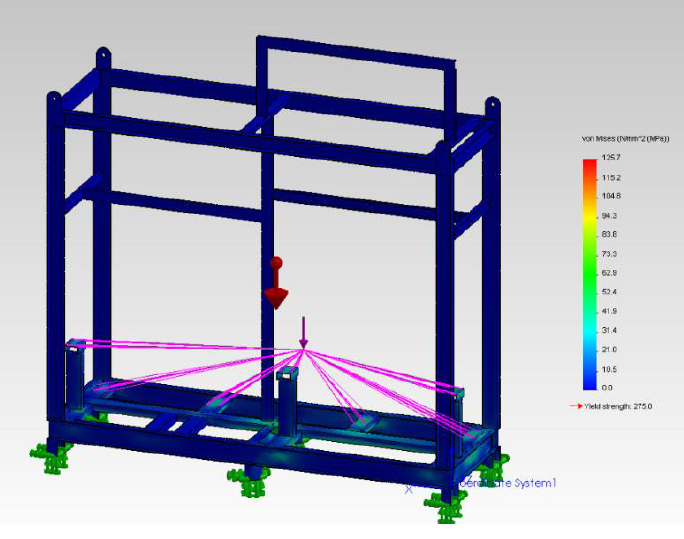 Finite Element analysis of skids